Our Hair Restoration Services
Half of all men and 1 in 3 women will experience some hair loss in their lives. Hair loss can be psychologically damaging, especially for younger individuals, and this can lead to anxiety, depression, low self-esteem, negative social interactions with partners or colleagues, and social phobias.  
The good news is that significant advancements in hair restoration in recent years have made it possible to treat hair loss with a variety of simple, effective, non-invasive techniques. At L.A. FUE Hair New York, we offer both surgical and non-surgical hair restoration services to help our clients with hair loss.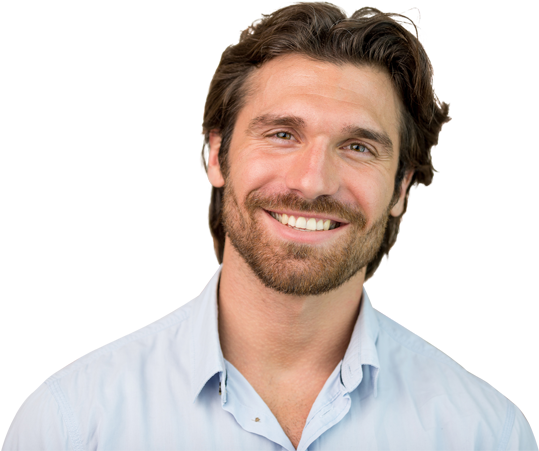 Exploring Your Hair Restoration Options
It's never too early – or too late – to begin addressing hair loss concerns. When clients come to us with concerns about thinning hair or hair loss, we first explore their options. If clients are in the early stages of hair loss, they may be candidates for non-surgical treatments, such as platelet-rich plasma (PRP) hair treatment or stem cell therapy. If hair loss is more advanced, FUE hair transplant surgery is an effective option. 
We always take the time to explain and share our expert opinion to help our clients navigate the decision-making process and establish the best plan of care.
We also work with clients who are not satisfied with results they've received at other clinics. With our hair transplant repair services, we are able to help these clients finally achieve the lasting look they deserve.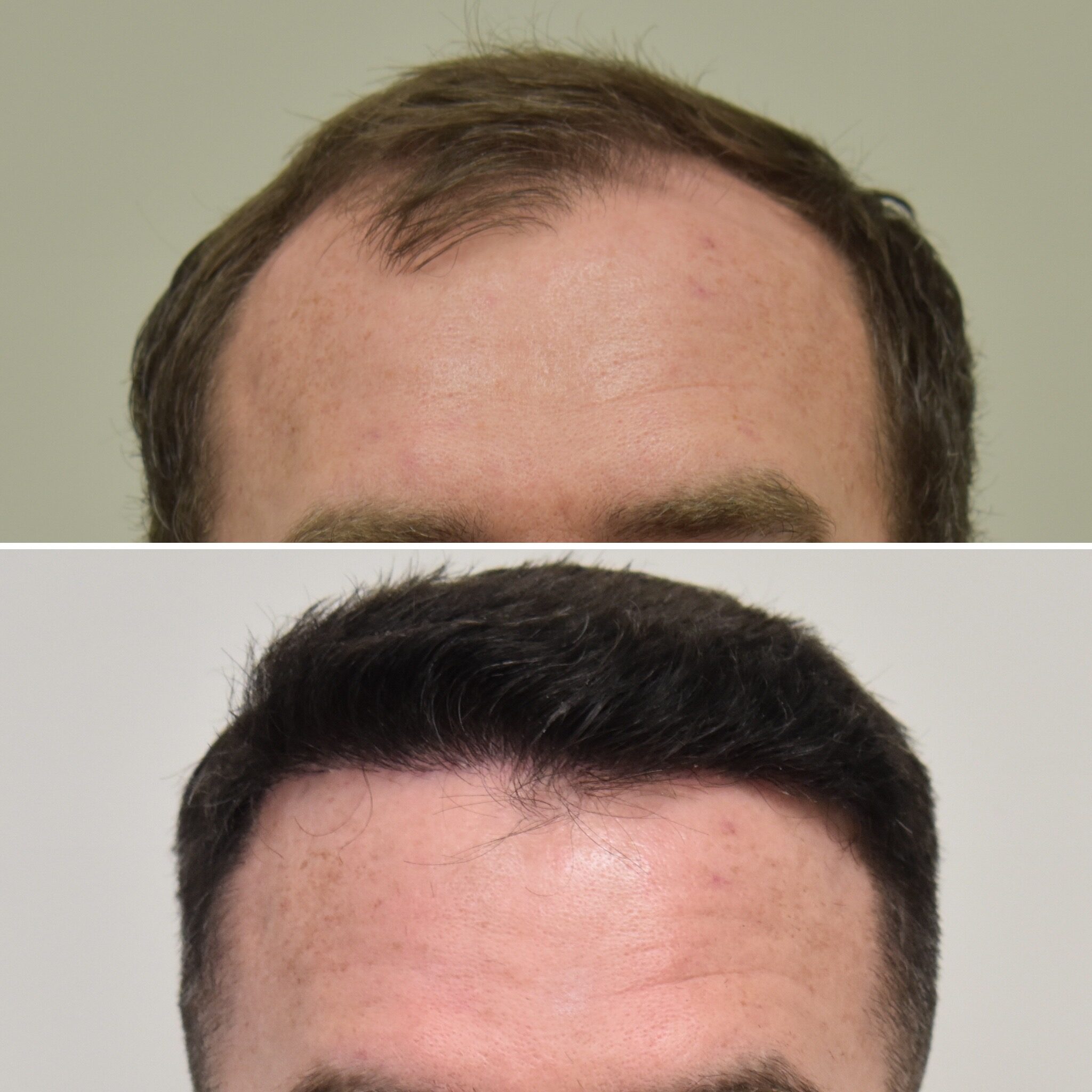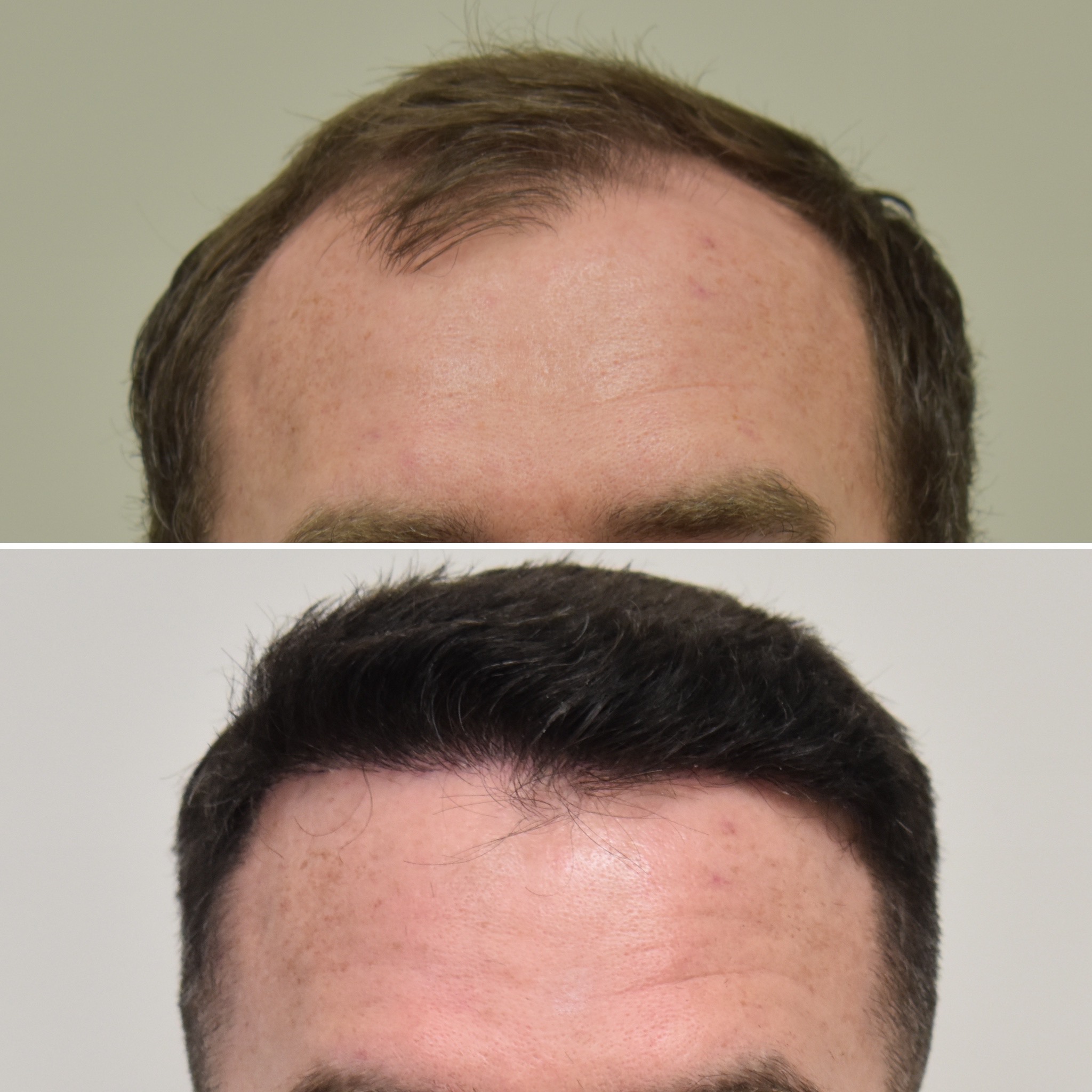 FUE Hair Transplants
At L.A. FUE Hair New York, we specialize in Follicular Unit Extraction (FUE) hair transplants, the most advanced technique available for clients looking for natural-looking results. As the New York affiliate of the acclaimed L.A. FUE Hair Clinic in Los Angeles, California, we bring the FUE experience and excellence of the west coast to our clients on the east coast – and beyond.
FUE is a minimally invasive, outpatient procedure that provides a natural-looking, custom solution designed to match each client's hair to their face shape and personal style. Advantages of FUE include minimal discomfort, minimal scarring and faster recovery compared to other types of hair transplants.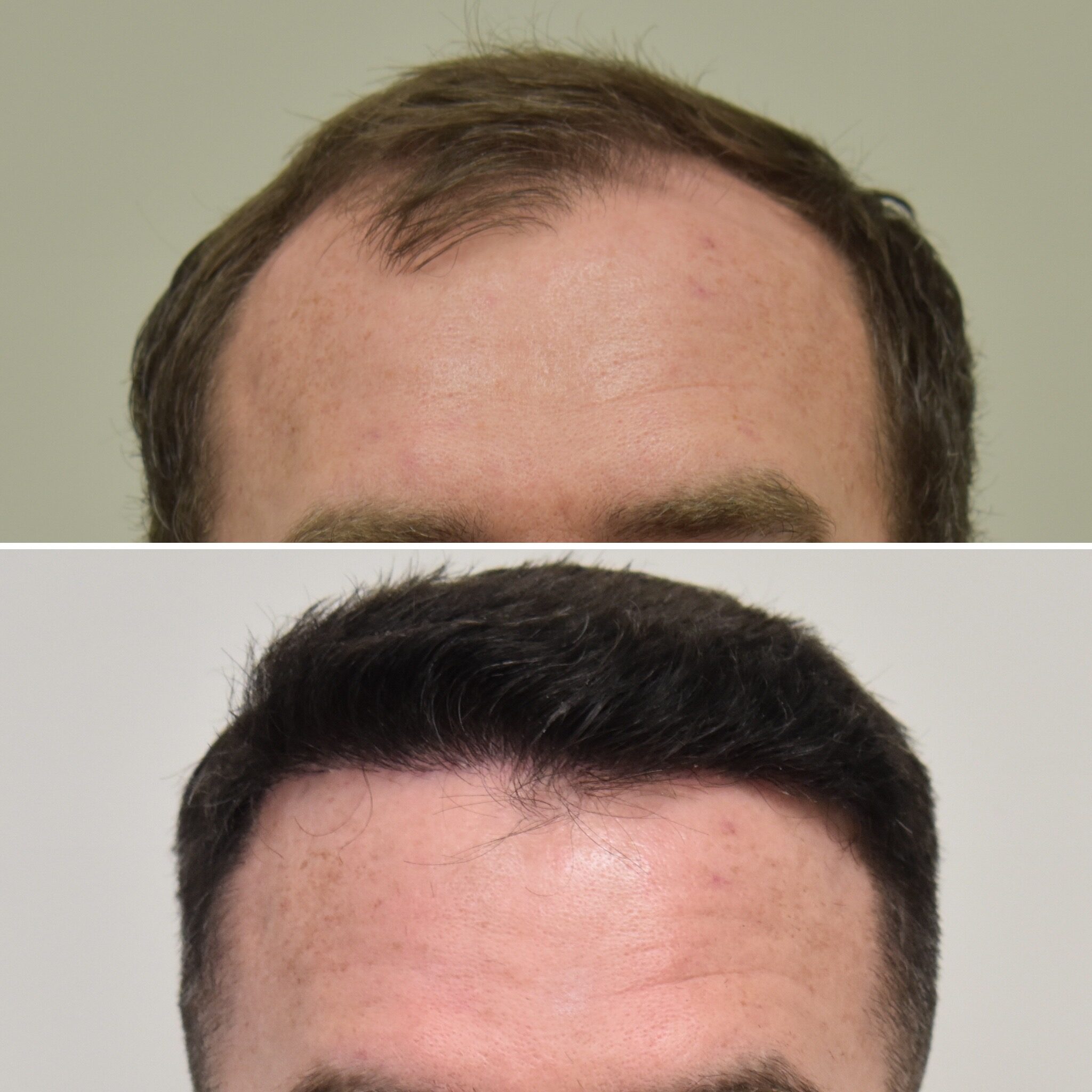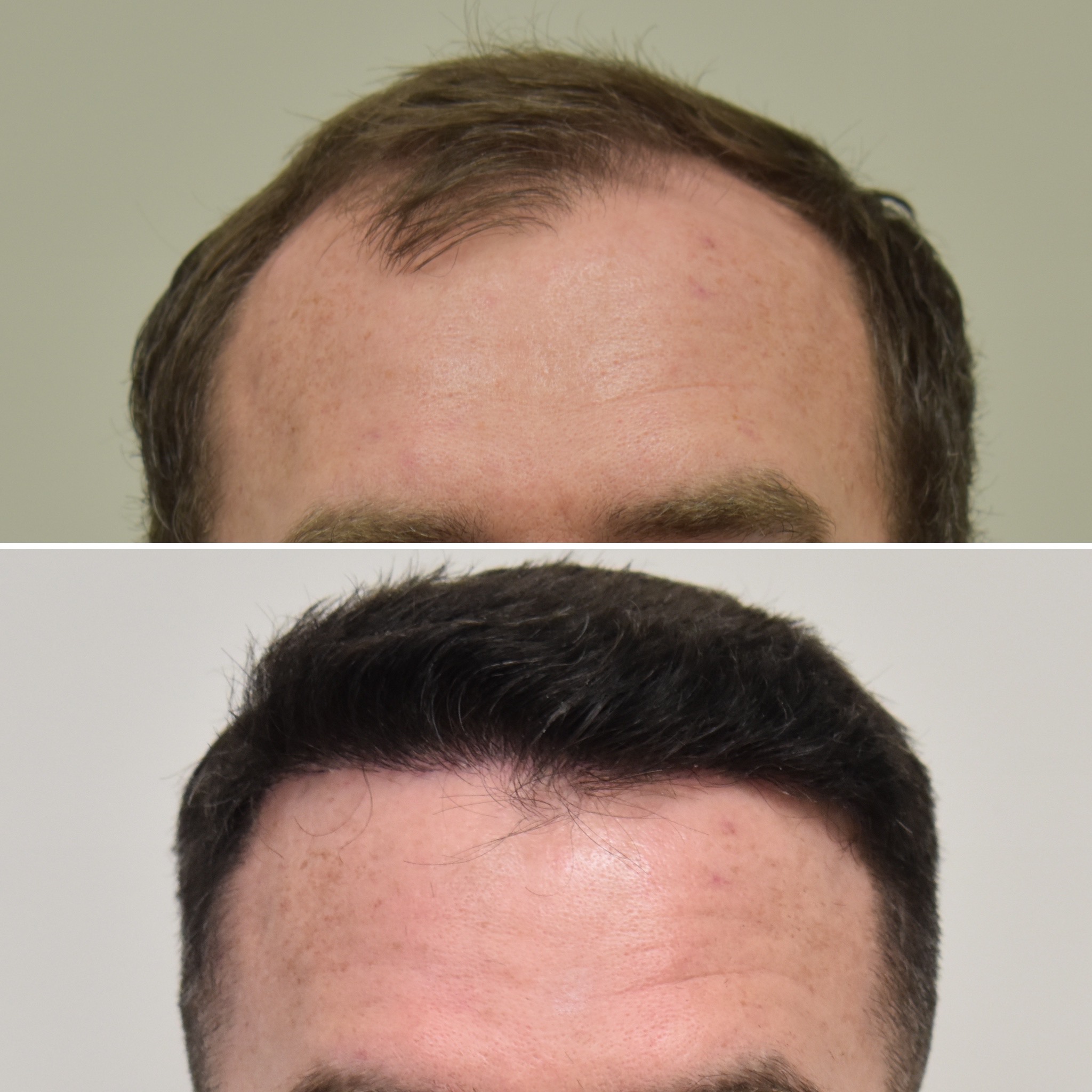 Hair Transplant Repairs
L.A. FUE Hair New York also serves clients seeking hair transplant repairs. We understand the frustration and disappointment that comes with needing a hair transplant repair, and strive to give our clients the peace of mind of knowing they are being cared for by an experienced team and investing in a procedure that will give them long-lasting results they can feel good about. 
As hair transplant repair clients are at higher risk of hair grafts not surviving due to pre-existing scar tissue, we take special care in the procedure and often incorporate complementary therapies, such as PRP and stem cell, to maximize results.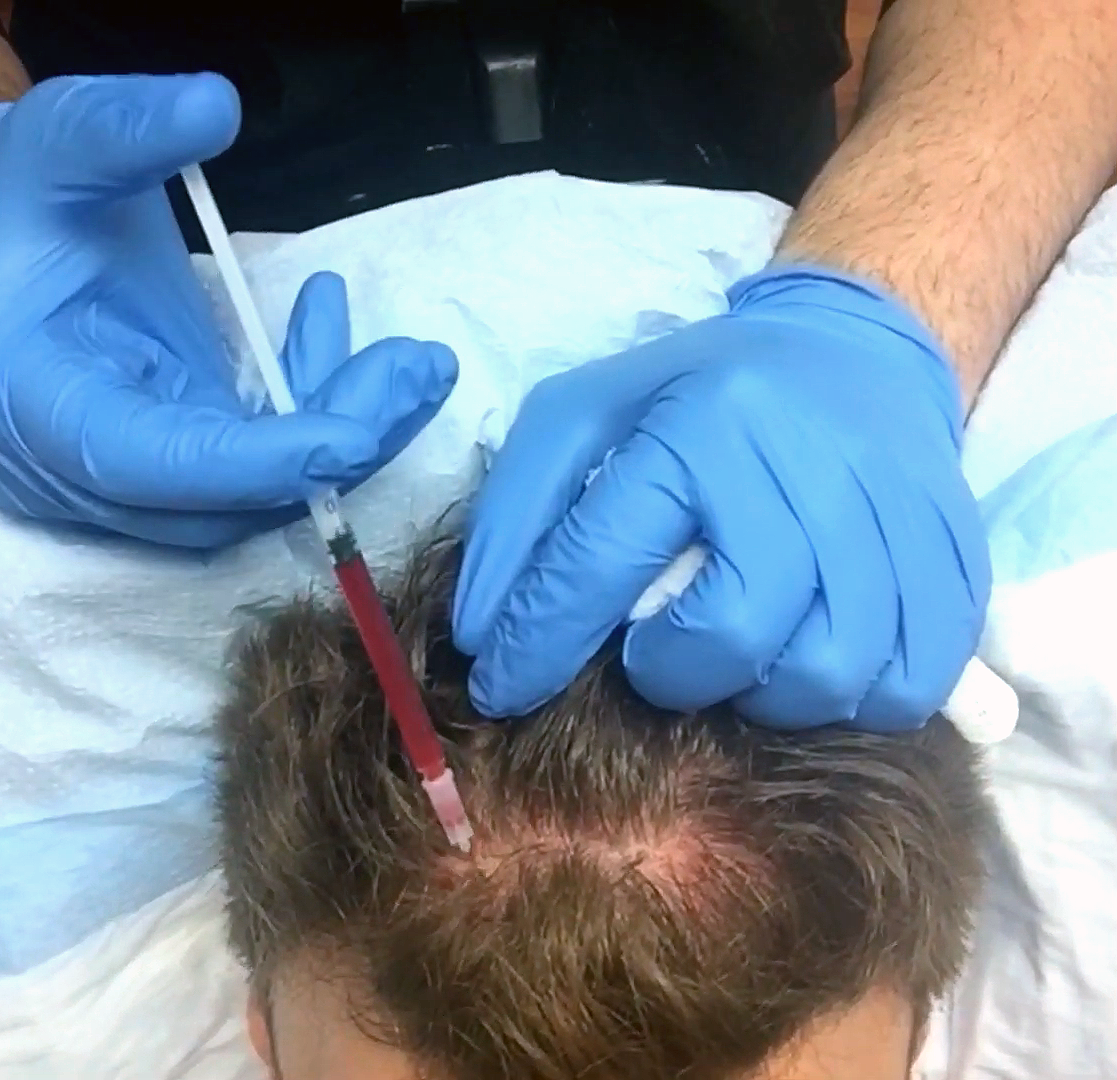 PRP Hair Treatment
PRP hair treatment using platelet-rich plasma is a groundbreaking new hair loss treatment that is quickly gaining popularity as a highly effective, safe, affordable, non-surgical alternative. Using the healing properties found naturally in the blood, PRP stimulates hair follicles, creating thicker, stronger, healthier hair. It is a proven and proactive treatment for men and women in the early stages of hair loss, and is often used to enhance FUE hair transplant surgery results. 
PRP is known for its abilities in skin rejuvenation, rapid healing, reduced infection, and a decreased chance of scarring. It has been used for years to treat sports injuries, and is also used in the fields of plastic surgery, orthopedic surgery, cardiac surgery, and more.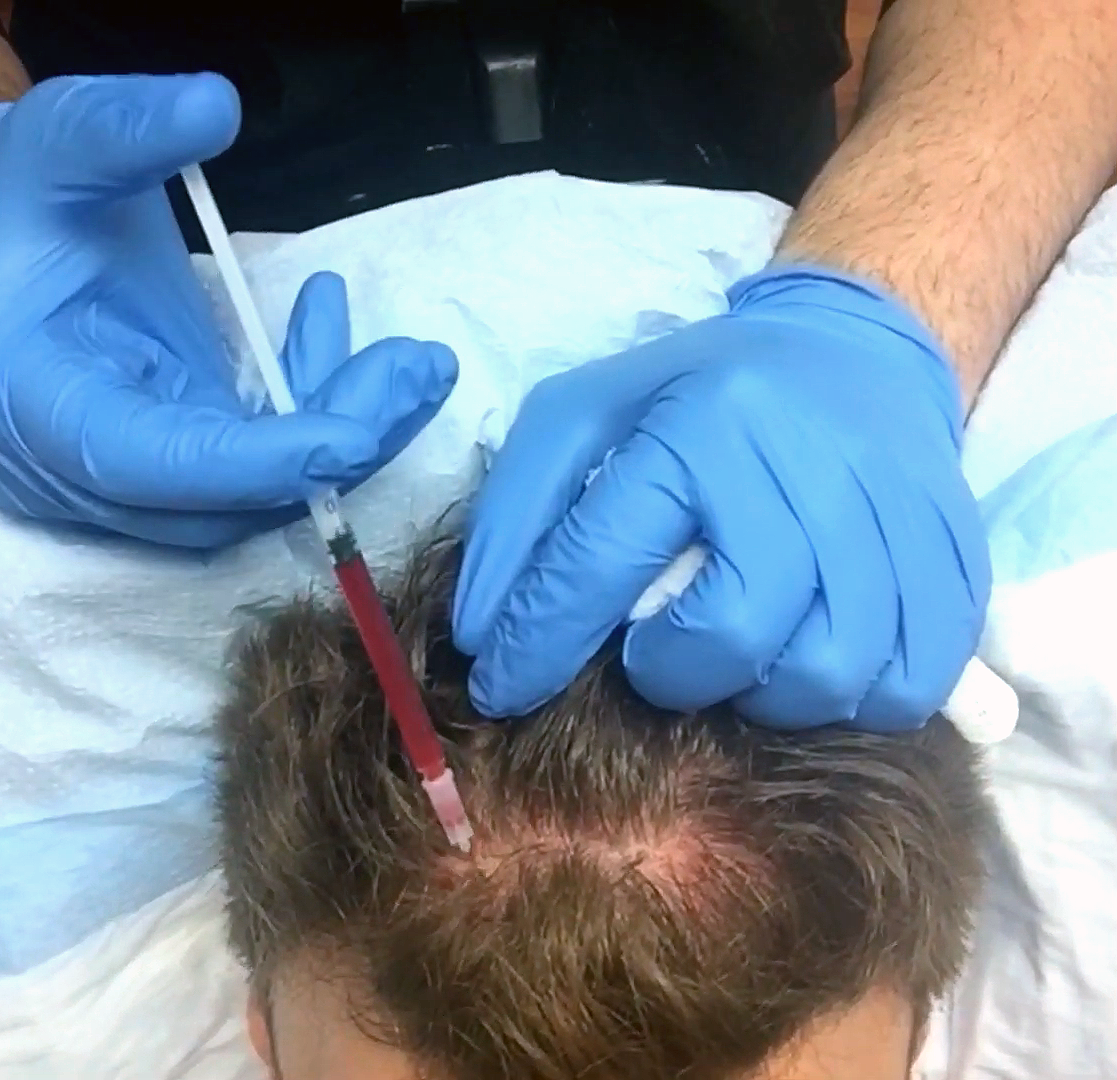 Stem Cell Hair Treatment
Stem cell therapy is an innovative new hair restoration modality that utilizes amniotic fluid or tissue donated by new mothers for use in science and medicine. Stem cells have become an effective component of hair loss treatments in recent years due to their strong ability to help with hair regrowth. 
The technique is used in tandem with PRP hair treatment to naturally reverse the miniaturization of hair follicles and stimulate the growth of thicker, stronger, healthier hair. Stem cell hair treatment offers an additional non-surgical hair restoration alternative for clients in the early stages of hair loss, or clients who don't want the expense or downtime that comes with hair transplant surgery. 
The L.A. FUE Hair New York Difference
Through our affiliation with the highly acclaimed L.A. FUE Hair Clinic in Los Angeles, California, we bring years of hair restoration experience and excellence to New York and beyond. Our mission is to provide natural-looking hair restoration services that not only restores our clients' hair – but their confidence as well. 
Our experienced team specializes in FUE hair transplants, the most innovative and advanced hair restoration technique in the industry. Our Long Island and Manhattan clinics also offer proven, effective, non-surgical hair restoration treatments. 
We are dedicated to providing trusted information and expertise to help clients learn about their options and make the right decision. We then collaborate to develop personalized treatment plans to help our clients achieve the look they're looking for. Our dedication to detail and precision ensures the procedure is done perfectly, from our initial complimentary consultation through the at-home recovery period.
Our Hair Restoration Results
We invite you to explore some of our hair transplant and hair restoration results in our Before and After Gallery, which features photos taken exclusively of clients from our L.A. and New York hair clinics.