FUE: The Most Advanced Technique for Hair Restoration
At L.A. FUE Hair New York, we specialize in Follicular Unit Extraction (FUE) hair transplants, the most advanced technique currently available for clients looking for natural hair restoration results. As the New York affiliate of the acclaimed L.A. FUE Hair Clinic, we bring the FUE experience and excellence of the west coast to our clients on the east coast – and beyond.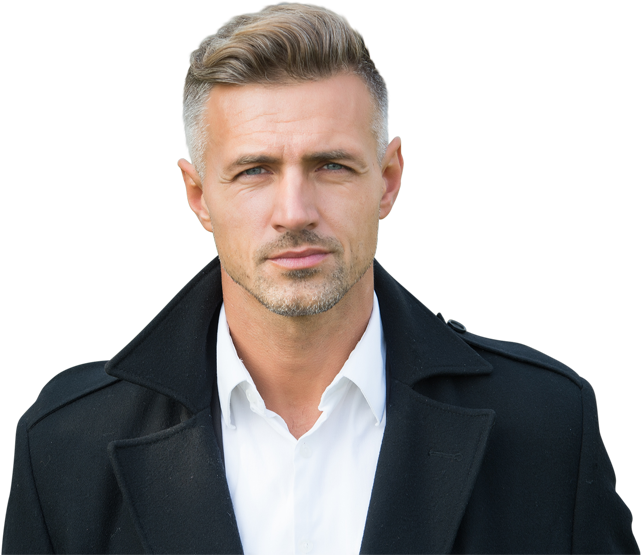 Benefits of FUE Hair Restoration
During an FUE hair transplant procedure, we harvest individual hair follicles from the donor area, usually of the back of the scalp and temple areas. We then carefully implant the follicles to the areas of the scalp where the hair is thinner or completely absent. In our FUE single-day mega sessions, we move 2,500 or more follicular unit grafts in one session, giving you the natural results you want faster and with less downtime.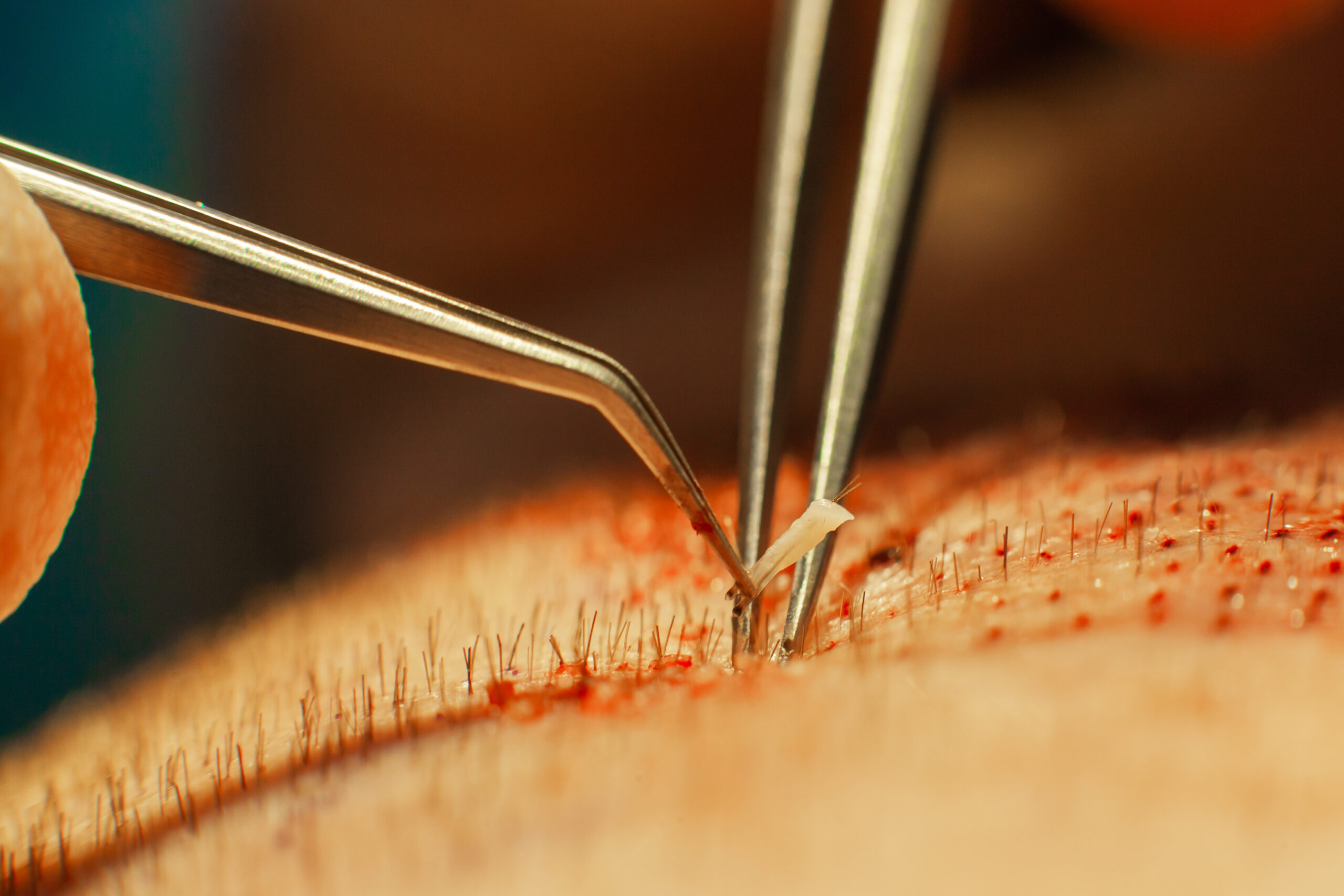 Benefits of FUE include:
Minimally invasive, outpatient procedure

Single-day mega sessions for faster results

No use of scalpels, staples or sutures

Minimal discomfort 

Fast recovery, less downtime

No linear scars on the back of the head or temples

Natural-looking hairlines designed to complement your unique facial features

Dense packing

Flexibility in hairstyles

Long-lasting results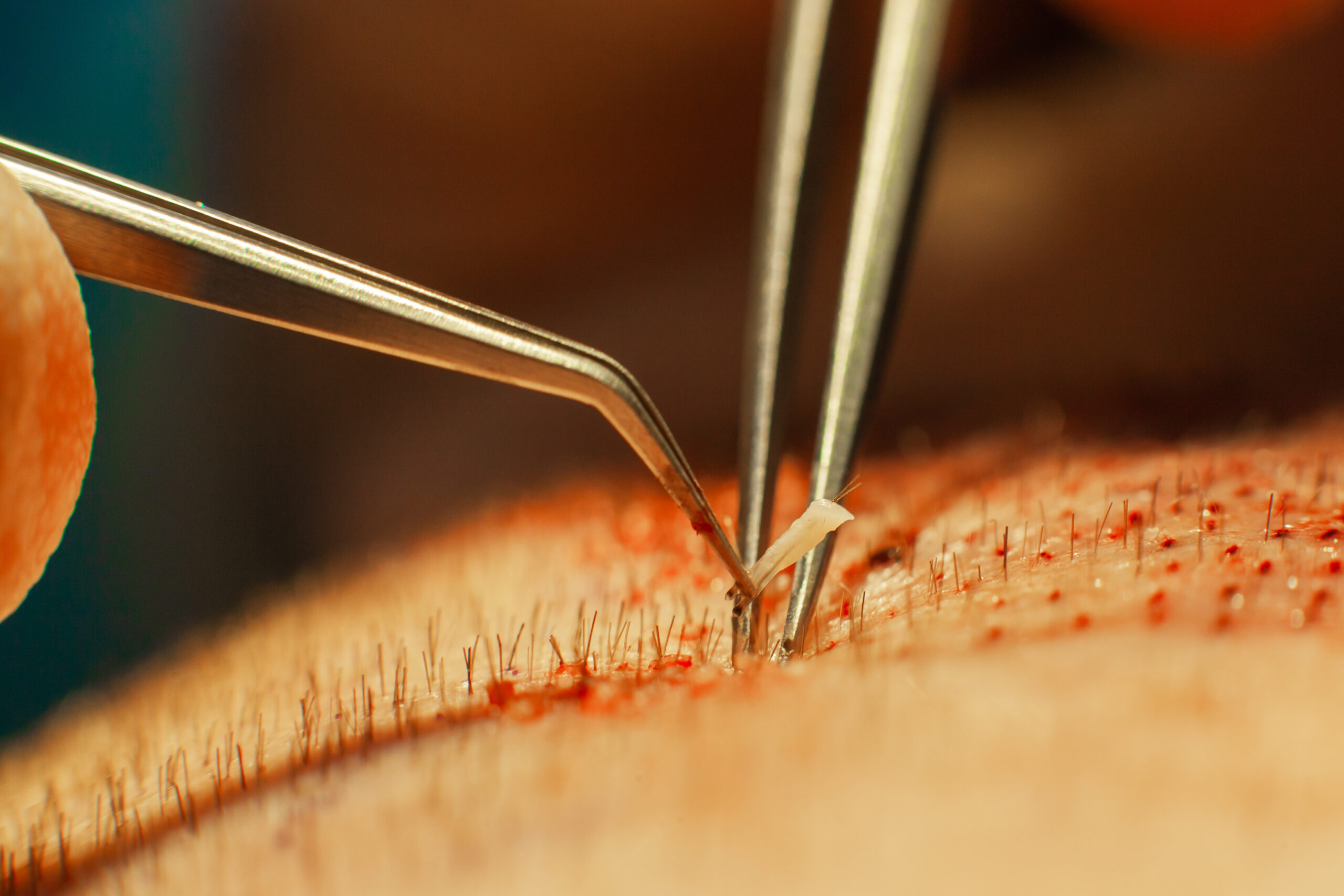 Experts at Helping You Look Your Best
At L.A. FUE Hair New York, we are experts in advanced FUE grafting techniques, focusing on both the artistic style and scientific precision. 
Each procedure is completely customized based on your unique hair loss pattern and facial structure. We work closely with you to map out the optimal placement of each graft to frame your face, complement your facial features, and give you natural-looking results with a faster recovery time. We are experts at helping you look your best.
4 Phases of FUE Hair Restoration
Our experienced team, led by our hair transplant surgeon and assisted by our surgical technicians, complete the FUE procedure in four phases. 
Phase 1: Harvesting
We harvest individual follicular units, which contain approximately 1 to 4 hairs per unit. Our technicians then sort and sliver the grafts carefully using a microscope.
Phase 2: Design
Our hair transplant surgeon designs the hairline to match the client's unique facial features.
Phase 3: Incisions
Our hair transplant surgeon makes incisions at precise locations and angles to allow for placement of grafts to match the client's natural hair and angulation.  
Phase 4: Implanting
Our experienced surgical technicians precisely implant the grafts for optimal results.
FUE vs. FUSS/FUT
If you have been researching hair restoration and hair transplant options, you have likely heard about FUE as well as FUSS, also called FUT or strip surgery. There are significant differences between the two hair transplant procedures, which are important to understand.
FUSS/FUT/Strip Surgery
FUSS, or Follicular Unit Strip Surgery, is an older and more invasive hair restoration technique. The technique may also be called FUT (Follicular Unit Transfer) or strip surgery. It involves removing a 6- to 10-inch strip of the scalp skin, often from the back of the head, and then stapling or suturing the donor skin in the area of hair loss. The area where the skin was removed is then closed and the remaining hair in the area helps to disguise it. 
Recovery from FUSS/FUT can take weeks, or even months if complications occur. FUSS/FUT patients report issues such as limited range of motion, neck tightness and numbness. The FUSS/FUT procedure can also leave an unsightly linear scar where the donor skin was removed. FUSS/FUT results often look more unnatural compared to the more precise FUE procedure that we specialize in at L.A. FUE Hair New York. With our hair transplant repair services, we have helped many FUSS/FUT clients who were dissatisfied with their original hair transplant results. 
FUE
With its many benefits over FUSS/FUT, FUE has become a much more popular hair transplant and hair restoration procedure. In an FUE procedure, the surgeon and surgical technicians utilize a small device that removes individual follicular units from your scalp or another area of the body. Each follicular unit contains approximately 1 to 4 hairs. A tiny, circular incision is made around each unit to isolate a graft. Our technicians then remove the graft and prepare it for placement in the area of hair loss. 
The FUE technique is highly precise and more efficient than other types of hair transplant procedures. As grafts can be collected quickly in single-day mega sessions, it maximizes the graft's survival and proper functioning once it's been placed.
Recovery after FUE is faster than FUSS/FUT, often overnight. FUE also does not use scalpels, sutures or staples that leave unsightly scarring. FUE is an efficient, effective and highly precise procedure that offers the flexibility to obtain the exact number of grafts necessary to attain natural hair density. For clients who lack enough donor hair from the scalp, FUE allows the surgeon to obtain grafts from other parts of the body, including the chest, back, arms and legs.
FUE Hair Restoration Results
After FUE hair restoration procedures at L.A. FUE Hair New York, our clients enjoy natural-looking hair that restores their confidence, and helps them look and feel younger! We invite you to explore our Before and After Gallery, which features photos taken exclusively of clients from our L.A. and New York hair clinics.